Reaching the Rancocas Valley and Beyond.
LATIN AMERICA / CARIBBEAN
YOUNG LIFE LATIN AMERICA/CARIBBEAN (LAC)
In 2008 Danny & Ann left FPCMH and dedicated their lives to mission ministry. In 2019, they moved from Nicaragua to their home in NC, from where they serve with Young Life in 23 countries in LAC providing senior leadership development, discipleship, operations/capital campaigns, camp development in the DR and Haiti and as a board member for 41&Change coffee production in Nicaragua.  Ann leads LAC Committee meetings (adults who pray, encourage, and support YL area leaders/clubs) and organizes YL expeditions to recruit financial donors.  
More Info:https://latinamerica.younglife.org/about/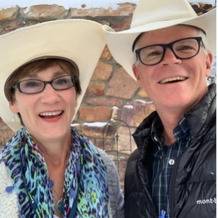 LEBANON
MALAYSIA
NIGERIA
North Carolina, USA
POLAND
ROMANIA
Browns Mills, NJ
CHRISTIAN CARING CENTER
BROWNS MILLS, NJ
Christian Caring Center offers hope, food clothing, hot meals, shelter, job training, spiritual mentoring, rental assistance, net-working and other life resources.   It serves Pemberton and the immediate area.  Their mission is to show tangible evidence of God's love to needy peoples.  Recently partnered with Bridge of Hope, a ministry reaching out to homeless single and at risk mothers.  The Center operates thrift stores in Pemberton and Brown Mills where donated items are sold to help financially.  
More Info: https://www.christiancaringcenter.net/
Central/South Jersey
Rancocas Valley