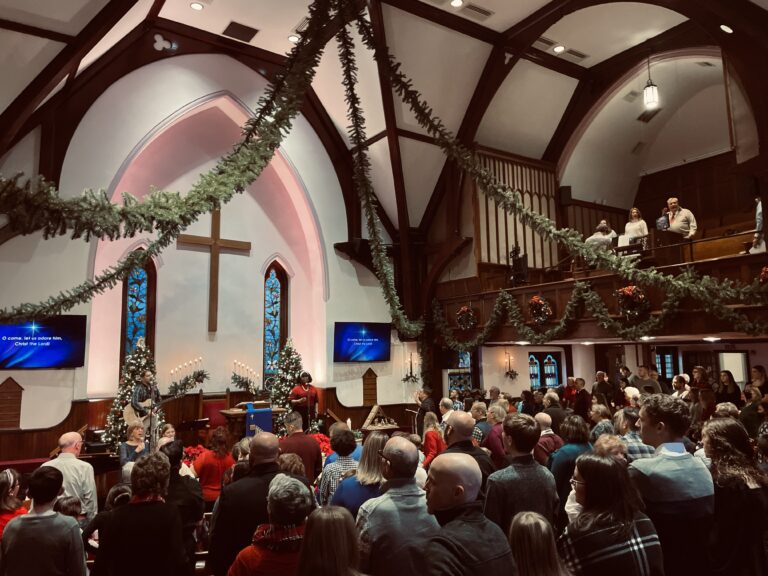 As the holiday season approaches, we extend a warm and heartfelt invitation to you and your loved ones to join us for our special Christmas Eve services at First Pres. This is a time of year when we come together to celebrate the birth of Jesus Christ, the greatest gift of all. Whether you've been a part of our church family for years or you're looking for a place to experience the Christmas season in a meaningful way, all are welcome to join us.
Join us as we explore the hope of advent and the healing of the Gospel in the midst of a world full of grief.Advent begins December 3rd and runs through Dec. 24th. All are welcome to join us. Nursery and Children's worship available during services.
Mt. Holly Christmas Parade
December 1st
6 pm 
All are invited to walk with us in this years Christmas Parade!
Women's Ministry
Cookie Exchange
December 2nd
10 am- 12 pm
All Women and their children are invited to our annual cookie exchange!
Neighborhood
Christmas Party
December 9th
4-7 pm 
Join us for games, snacks, music, and fun for the whole family!
December 13th
7 pm 
Get ready for a joyous evening filled with Christmas songs of praise and worship.