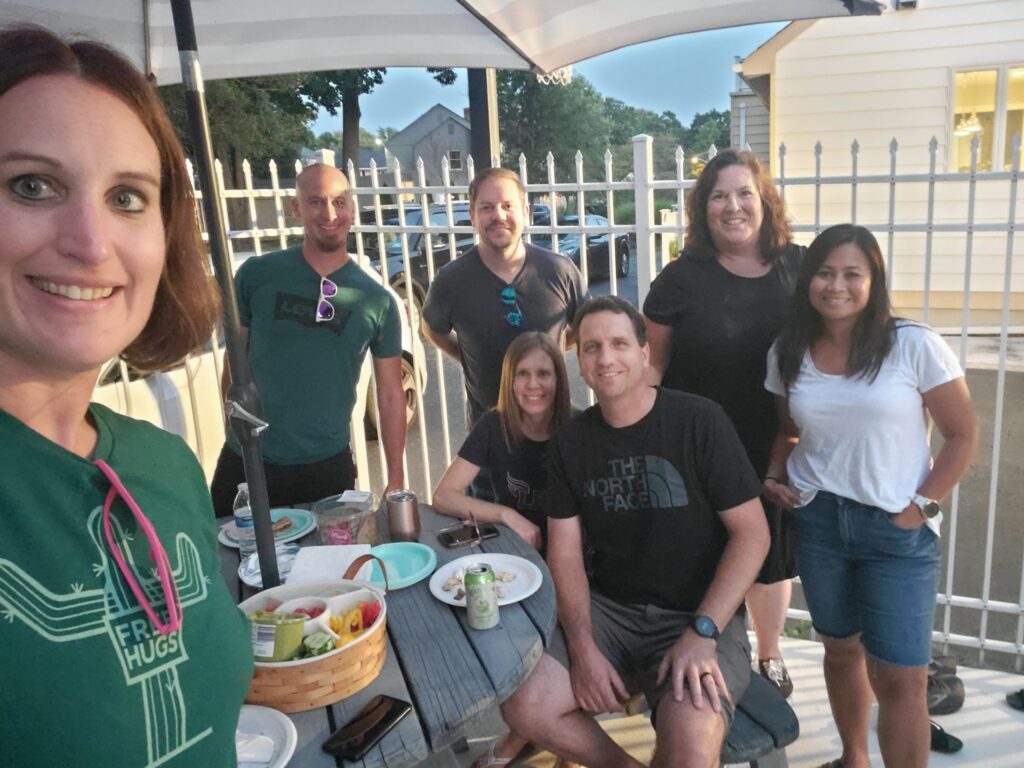 We were created to be in relationship, not only with God, but with one another.  When we gather and grow in our faith together, we experience life as God intended – in community.  We believe real spiritual growth happens when people connect in circles, not rows.  Our Life groups are where we grow and move deeper as a church in our relationships – with God, one another, and the world.  A Life Group consists of 8-15 people who gather together regularly for the purpose of study, discussion, sharing burdens, prayer, and service in the church and community.  We encourage you to find and join a Life Group because it provides a safe place to find encouragement and support on your lifelong journey of finding and following Jesus.
When, Where and How Long Do Life Groups Meet?
Life Groups generally gather twice each month for around 90 minutes.  Most groups meet in the evenings and in people's homes, but we do have groups that meet in our building.  Groups usually meet from September to May.
To learn more about Life Groups or get connected with a group, please contact Christie Grover at christiegrover@gmail.com.
 or fill out the online form to be contacted.