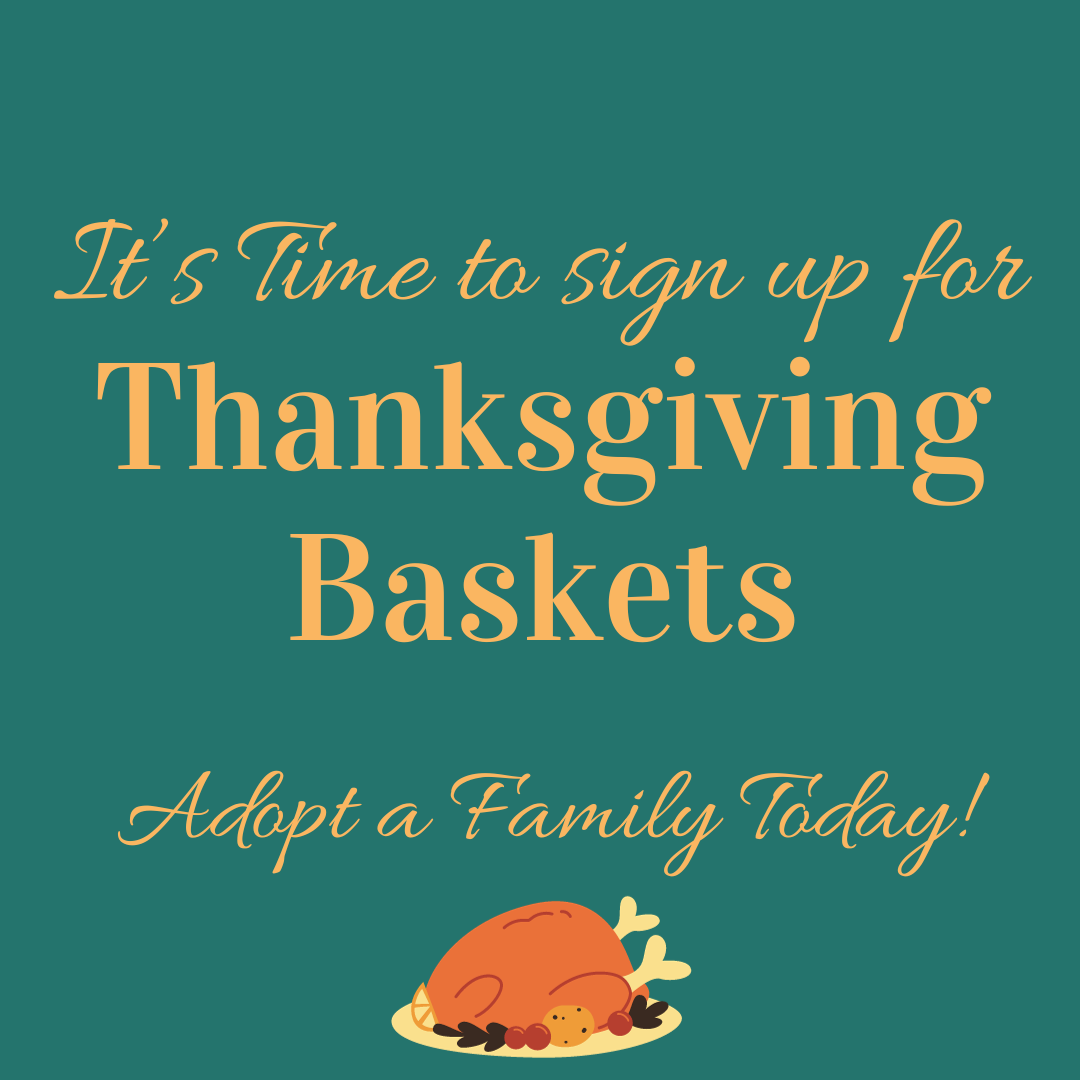 Thanksgiving Baskets
It's time to start thinking about our Thanksgiving Basket Drive!
We are asking you to consider adopting a family in need of a Thanksgiving Dinner. Please, prayerfully consider what size family you will be able to adopt. Your generosity is always greatly appreciated!
Please sign up by Nov. 5th
Your packet with your adopted family and shopping list will be available for pick up on Sunday, November 12th, 2023.